Relevant AF
Cut paper collage with machine stitching.
Because when we don't integrate our darkness, we perpetuate the very harm we try to prevent. Also: fuck whitewashing and spiritual bypassing.
Cosmic Flu Shot
Sex, eros, energy, magick, and the convergence of all of these things. Stay well this (and every) season. Seek pleasure. Find equilibrium between your personal polarities of masculine and feminine divinity. Get your cosmic flu shot.
I'm Very Busy
I modified the color of this cut paper collage to evoke more nostalgic emotion. We need some kind of comfort, or perhaps a safety blanket, when realizing death still watches us no matter how much we scurry and scroll.
WetLightDeep
A photo I took on a hike to the Hollywood sign in L.A. superimposed over a drawing feverishly scribbled during trance bestowed upon me by the divine feminine. In this time, I heard and visually transcribed secrets of small creatures; the unseen work of myriad insects, both named and unknown by the grandiose and distracted eyes of people. Goddess knows them all.
Rose Medicine 2: Venusian Victory
A celebration of the inherent powers of holding boundaries and prioritizing creativity. Bringing healing to the self and community with art, love, and authentic expression.
She is Hecate, she is Hawkmoth
Digital collage; born of the planning stages in a design for hand-embroidering a Death's Head Hawkmoth onto my yellow skirt.
Whenever I need to ride tides of change, I don the skirt as spiritual armor and call on Moth energy as a guide.
Gearing up for Indigo
Ready for a new paradigm? Set the old ones on fire.
O Oscar I am With You
"Never regret thy fall,
O Icarus of the fearless flight
For the greatest tragedy of them all
Is never to feel the burning light." -Oscar Wilde
An ode to one of my milk lines (a term I learned from Carmen Spagnola; www.carmenspagnola.com ) Oscar Wilde is my creative ancestor. Without his dandy life and work, mine would be paler.
Life in the Magenta Egg
Life in the Magenta Egg.
Alien hum, ovary love,
Thick, pink and dreamy.
The kind of energetic shield that lets compassion
flow out.
Self-love, womb love, Earth love,
all love.
Time is a wheel
Cut paper collage with found imagery;
This is a clock for measuring soul- work- time. In and out of spiral days, toward growth, we hope. Repeating patterns only to weave ourselves out of what does not serve.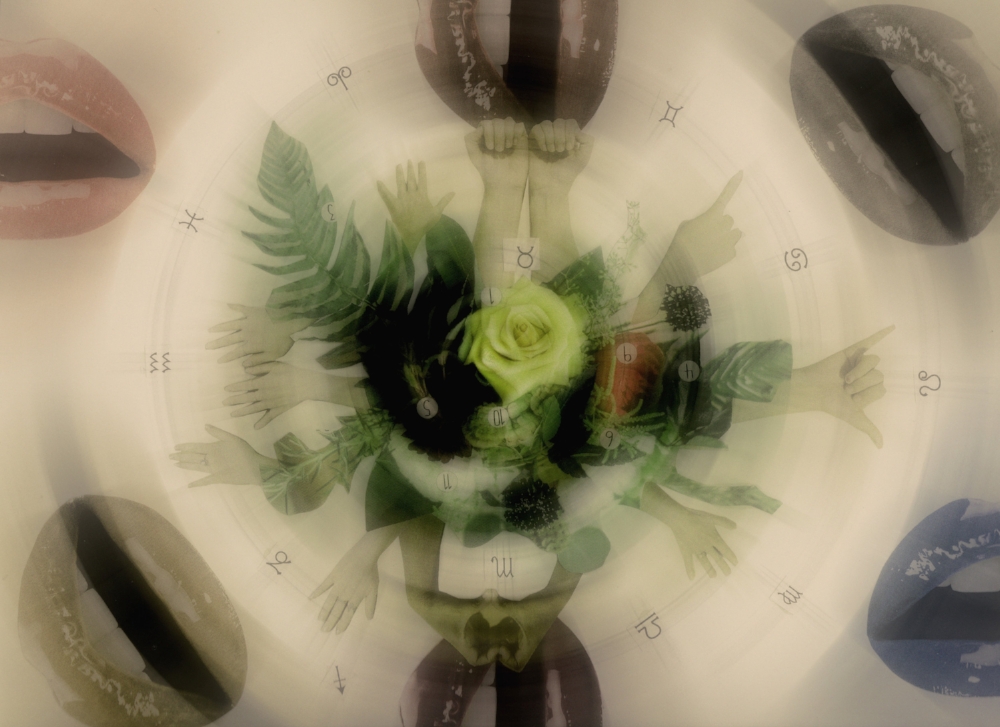 The Wheel
(of time)
spins faster.